5 reasons an employer should consider alternatives to mass webinars
In many ways, the pandemic has made employers' outreach to diverse talent more accessible as both society and businesses have adapted to remote networking. This has led to many more digital opportunities for mass events such as webinars which reach a broader audience of students.
Ultimately, any event that is informative for students in learning about the exciting opportunities across a variety of industries, is a step in the right direction.
Whilst these mass events have a fantastic reach, it does raise some questions around whether these events work for all students. This blog will explore five reasons an employer may want to explore hosting smaller and more selective work experience events.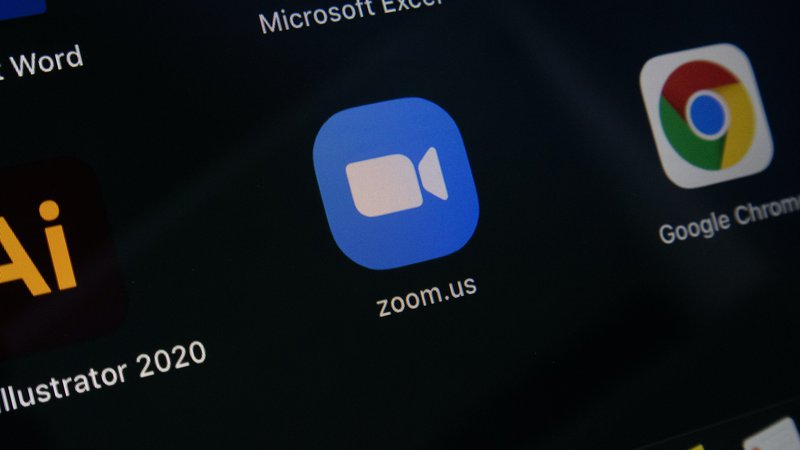 1: Engagement
Gen-Z are subject to a multitude of distractions with technology, social media and the latest challenges associated with working from home. Engagement is more important than ever. With the rise of online webinars, there is no way to gauge such a large number of students' engagement rate.
The education system tends not to tailor to specific student needs when it comes to work experience, due to under-funding and a lack of expertise; mass webinars can have a similar effect.
In 2016, only 10% of secondary schools visited by Ofsted inspectors demonstrated an effective approach to careers education and work experience.
We want students to feel valued, empowered and above all, inspired when engaging with Early Careers opportunities. From this there are a number of considerations that can be taken when arranging Early Careers events in order to make them inclusive, equal and engaging; namely, making these experiences more connective by lowering the quantity of students in exchange for more quality interactions.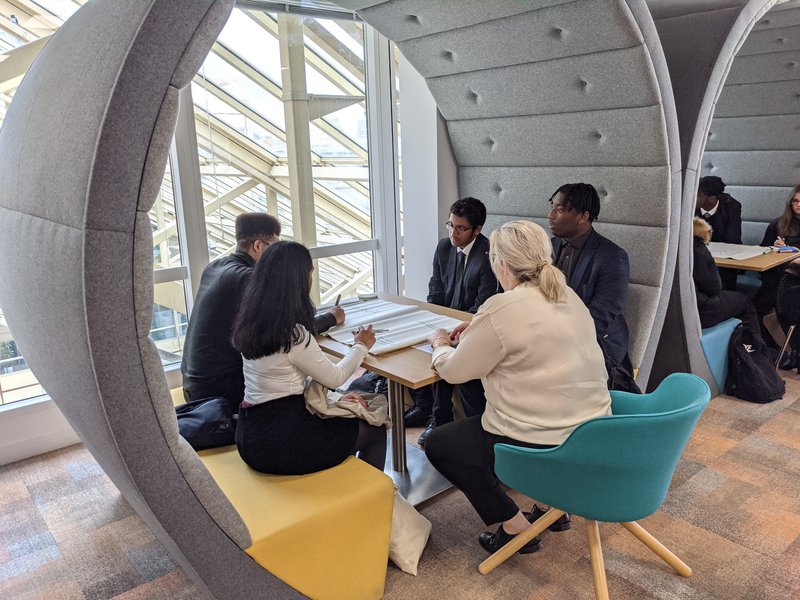 Students in groups at a recent Tideway work experience event
2: Student Requirements
Our latest Student Survey shows what kind of events students are preferring:
52.7% in-person
8.8% fully online
38.6% a mix
The results above show how students tend to prefer in-person events or a mixture of both.
In-person events are a much more effective way of really experiencing the employer's work culture and environment, something that younger generations have begun to place a lot of value in.
It is also easy to gloss over the fact that online events can exclude students based on factors within their home environment: their wifi connection could be poor/non-existent and it's always important to remember that a quiet working space is a luxury. In-person events could also offer challenges with travel if not well organised.
Employers will benefit from knowing the targeted talent pool in order to accommodate these factors, something that mass events may struggle to do. By accommodating student needs, the young people are more likely to feel valued and engaged with the events that they attend.
3: Time
We have found that employers can spend a lot of time reviewing CVs for their events which can amount to a lot of wasted time if not all of the students are fully committed. Uptree's approach to events is tailored to both student and employer needs.
A smaller, specially selected talent pool often saves time and assures both valuable and committed students attend the event.
Uptree students have to apply and their applications are pre-scanned to ensure that they will be getting the most out of the work experience opportunity. This also gives students the chance to engage and learn more about the employer, developing an early relationship at the beginning of their career journey.
4: Work Culture
Our Student Survey states how Gen-Z places an equal amount of importance on values and culture (54%) as they do salary (46%). This applies to students who come from Black, Asian or Minority Ethnicities backgrounds that also say they want to see and speak to role models within employers to learn more about an organisation's culture.
Where students are from lower socio-economic backgrounds or where English is an additional language, they often do not have a network to support them on their journey from education to employment.
This places huge importance on the interactivity of work experience events, something usually brushed over in mass webinars.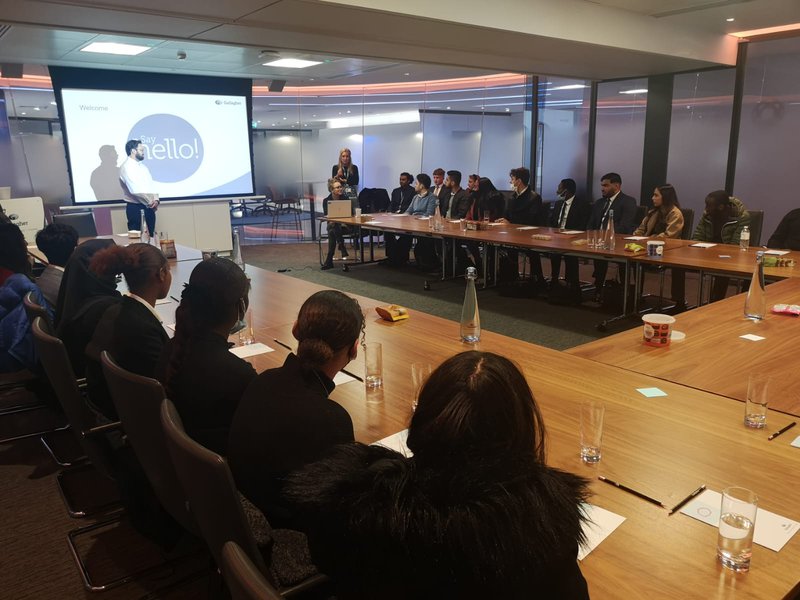 Students listening to a key note speaker at a recent Gallagher insurance event
Uptree encourages employers to run activities such as group work, networking and Q&A sessions to really connect with these students and grow their confidence in the organisation and its people's culture.
5: Longevity
For students, the Early Careers process begins way before, and continues after an event. For this reason it is important to support and facilitate the entirety of their process. Prior to work experience events, our Careers Learning Programme platform allows students to really delve into the application process of each company, granting them a glimpse of the company culture in preparation for whether they are selected. This is invaluable experience for considering what specific employers may want from them.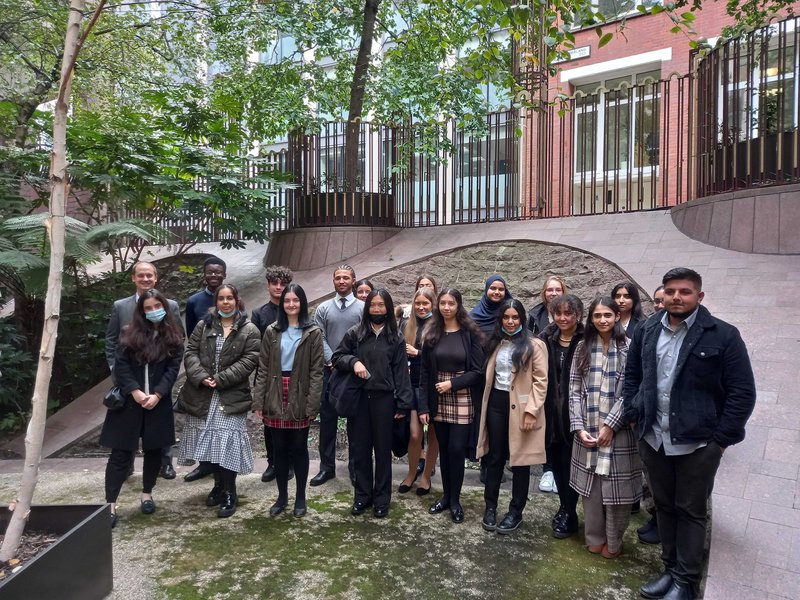 Students on a 3 day work experience with HFW in October 2021
There are plenty of things employers can do, post-event, that students can continue to benefit from. Impact reports can give employers statistics on diversity, student feedback and their propensity to apply for a role. These insights are useful when considering future events as they can be a fantastic indicator for change or improvement, furthering organisational success when building a pipeline of young talent.
Summary
There is a constant window for improvement when creating effective student outreach, highlighting the importance of listening to student opinions and connecting with their needs and ideas.
Question whether your return on investment is worth it in terms of money and time, especially when you add the time to sift through CVs of students who are not really committed to a role within your industries.
There is certainly a huge opportunity to engage with committed, quality talent through smaller scale events; allowing employers to build upon a future talent pipeline that aligns with their working culture and values.
If you are looking improve your student outreach and to connect with diverse young talent, get in touch: learnmore@uptree.co