Ambassador View: How to research a company and what to focus on.
Hi guys, I'm Mackayla. I'm an Uptree Ambassador and currently in my second year in Health and Social Care Level 3 BTEC.
My first experience with Uptree was during my 1st year in college where my teacher discussed different opportunities which Uptree provided and the benefits of different things like apprenticeships.
In my blog I will discuss how to research a company and what to focus on when applying.
What to look for in a company
Where do we begin? There are different methods used when approaching your search.
Here are some of my examples:
To review the company values
Look at the CEO influence in the company
What opportunities does the company provide e.g., short term and long term
These factors listed above help an individual to further their study more, so you can see if the company matches up with your needs, expectations and values.
What makes your research good?
Make sure that you are searching for things that you want to find out, as well as exploring the different options available to you carefully i.e. research if the apprenticeship or university route is good for you. You might want to look out for people's own experiences with a company as well, as this qualitative information can give you an insight into what the company is like to work for.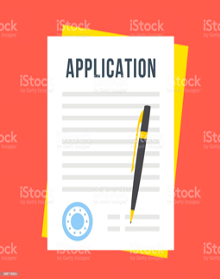 What makes a readable application?
This term 'readable' is used throughout a person's life in many forms e.g., a CV.
A readable application consists of:
Work experience towards the role you want to do
Adequate amount of education
Meeting the role criteria
These points given show you what is expected from you in regards to having a readable application.
By using these points, it makes a candidate stand out more against the competition
There are also other factors to include like personality or different transferable skills.
Conclusion
At this point, I want to congratulate you all for reaching the end. I hope you have gained an insight into what a company expects from you e.g. your application or how to research a company. I hope that this information written will help to benefit you all.