How Uptree supports your school to meet the Gatsby Benchmarks
Under the current circumstances, it's much more challenging to maintain the same standard of careers education you've been providing. Uptree is here to support your school/college and we understand that it's more important than ever to give our students the right advice and guidance so they find their way into the workplaces of the future.
The support provided from Uptree is a rounded curriculum, helping schools meet the eight Gatsby Benchmarks.
The Gatsby Benchmarks, also known as the Good Career Guidance Benchmarks are a framework defining the best careers provision. The benchmarks are based on research from schools both within the UK and internationally by the Gatsby Charitable Foundation.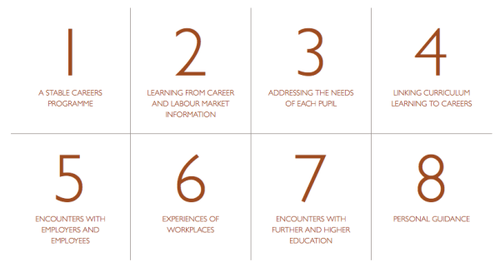 A stable careers programme
Uptree have developed a complete careers programme which teachers can deliver to classes. In the current circumstances, it is also a great resource to hand out to students to work on in their own time from home. Apply for your careers programme by contacting the Education Team through schools@uptree.co
Learning from career and labour market information
Uptree works with a number of top companies in the UK to bring your students up-to-date labour market information. Whether that's through out School Workshops , Work Experience Days or Application Masterclasses, we're providing tomorrow's workforce with the best information to support their career decisions today.
Addressing the needs of each pupil
Our in-school workshops (now available delivered online ) are tailored to the needs of your class. We work with teachers to make sure our information is relevant and fits in with their interests and ambitions. Our careers workshops all end with a Q&A session where students can ask for specific advice about their futures.
Options include: law, business & finance, the professional services, marketing, CV development, personal branding and many more. Visit our Learning Hub for more information.
Linking curriculum learning to careers
All our workshops show students entry-level jobs and apprenticeships which could kick-start their career. Our Careers Workshops go further, to give salary expectations of a variety of roles. Application Masterclasses give young people the skills they need to successfully gain a place on a top apprenticeship with one of our partners.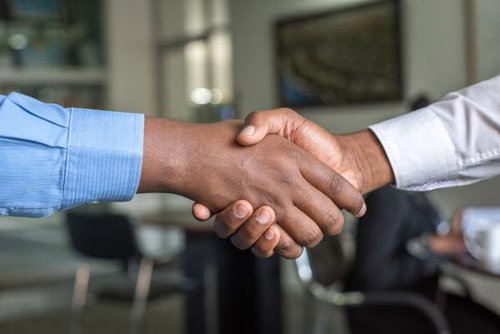 Encounters with employers and employees
In lockdown, it can be hard to make new connections but with Uptree's online Work Experience programme, your students can interact with professionals, including those who are only a few years further on than where they are today. Our sessions aim to show students people like them in the careers they aspire to, showing them that their dreams are possible.
Experiences of workplaces
Sadly, right now we can't get into workplaces which is unfortunate for our students. Nevertheless, our online Work Experience sessions are the next best thing - taking young people face to face with employers and their current workplaces over video link.
Once lockdown is over, we look forward to offering face-to-face work experiences once more with our partner companies.
Encounters with further and higher education
Our sessions showcase apprenticeship opportunities with our partner employers, including Degree Apprenticeships - showing students there are more ways of continuing education, than just a university place. Our Q&A sessions in our online workshops see many students asking our trained presenters advice on further and higher education where they can share their knowledge on courses and opportunities.
Personal guidance
Our workshops are flexible to the needs of the students, with ample time for students to gain peer advice on applications and interview skills. Our trained presenters give 1:1 support when suitable, giving a space for everyone to voice concerns and ask questions.
"Good career guidance is critical for social mobility. It helps open students' eyes to careers they may not have considered" - Sir John Holman - Good Career Guidance
Uptree are proud to be supporting students and teachers through this difficult time. If your school is interested in booking a workshop, please get in touch with our Education Team : schools@uptree.co