Careers education: supporting your future talent pipeline
Hamza Yusuf Islam is a Solicitor Apprentice working within the Corporate Transaction teams at Norton Rose Fulbright LLP and was one of four individuals to be selected as part of the 'Norton Rose Fulbright Solicitor Apprenticeship Scheme', as their first cohort of apprentices.
Upon completion of his LLB Law and Legal Practice Degree Apprenticeship, Hamza will qualify as a Solicitor in 2027.
Here, Hamza talks about his journey with Uptree and the importance of careers education for young people and employers.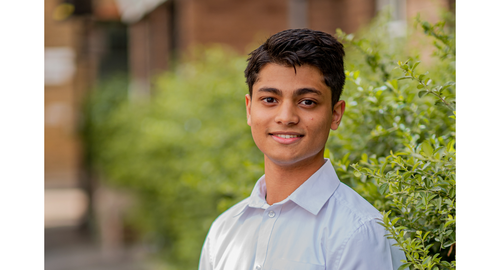 Touching on almost 3 years, my personal story has been shaped so hugely by the initial interactions I had with Uptree throughout my sixth form experience.
A very different turn to my current life as a budding lawyer - and what now feels a lifetime ago - I was initially on track to be a healthcare professional, with my sights set on studying medicine at an undergraduate level.
My journey, however, has since strayed massively from the traditional path; ultimately, as a consequence of the sector awareness I benefited from, through my encounters with Uptree. The chances provided to me are ones I still deeply value and have been the foundation for my keenness to promote social mobility, largely through the organisation itself.
Importance of careers education
In regards to my 180° transition from healthcare to legal, I place emphasis on the fact that medicine was the main career path I knew of at the time.
I fell into the awkward grey area of social mobility; wherein I was neither aligned with the criteria required to equal the playing field, nor was I from a background that was aware and well-versed in the different types of professions.
As such, my main decisions and career projections revolved around the limited (but fortunate!) experience I was able to receive at University College London Hospitals, coupled with the knowledge of healthcare being a known respected profession. On more personal terms, from the balance of my A levels, it was clear that I had initial reservations about the pathway; having opted for a split between 'Humanities' (History and Philosophy) and the 'Sciences' (Chemistry and Biology) in my initial year of sixth form.
That diversified approach to A Levels held me in good stead, as it was open-mindedness that enabled my chance encounter with Uptree and my first taste of the corporate world, through a legal insight day. Whilst it was but a dip in the waters of the legal profession, the experience was transformative in highlighting a world beyond healthcare; one that was arguably better fitting of my nature and skillset.

In all honesty, I would be hard pressed to describe my interests in medicine as 'informed', however, the Uptree session was the first instance of being educated on the careers available to me. I felt, for the first time, that I had true control over the trajectory and outcome of my professional journey.
Uptree's insight session was the ball that set things in motion, and from it, I was able to navigate from a position of negligible legal experience to one of comfort, in both the environment and knowledge of the sector. However, what this summary fails to capture are the challenges and hurdles experienced, particularly the specific ones that came attached with breaking away from the norm.
My choice of pursuing a legal apprenticeship was one that was met with scepticism and the route itself had minimal advertising at the time. If not for a conveniently timed email with guidance from Uptree, it is very possible I would have gone without knowledge of the route; subsequently being on a track much different to the one I currently am able to enjoy. Whilst the landscape of apprenticeships have since changed and coverage has increased, there are no doubts that a great expanse for improvement still exists.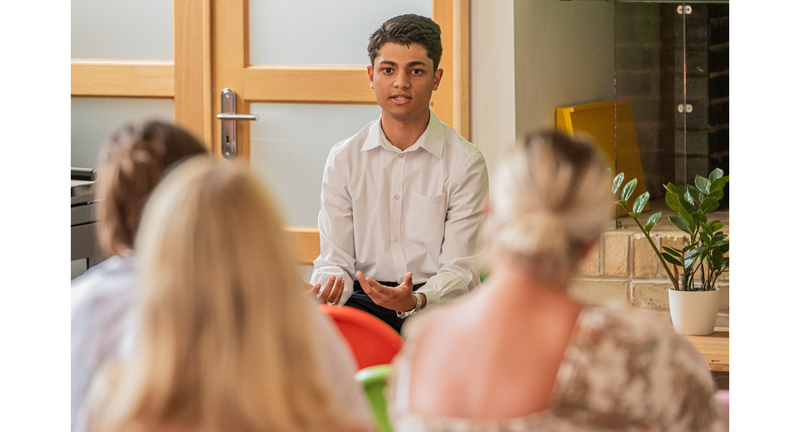 Supporting young people
Having danced on the other side, I am well aware of the challenges facing young individuals pursuing an apprenticeship.
My own story encompasses common themes of a lacking emphasis on the route and the obscurity surrounding it, which can only be tackled through direct intervention by firms and organisations like Uptree.
Nevertheless, a key sticking point many applicants find is the unusual amount of dead time between the submission of each phase and its qualifying response; with communication at times breaking down completely. A delay period beyond a month without any contextualising notice can be a key decisive factor between firms, with my own personal experience finding me reciprocating and grateful for companies that were keen to keep individuals in the loop throughout the process. This has natural links to the differential treatment shown between favoured applicants and those ultimately rejected, as not only are rejected applicants left in the dark - the delayed communication compared to those selected can also be polarising moving forward.
My personal recommendations would therefore be to maintain strong communication practices where possible, both during and following the application timeline, with stronger focus given to those rejected as they will naturally be the loudest voices in relation to your firm.

Benefits of Early Careers in business
The rationale for both connecting and employing at an early age are naturally intertwined; the benefits largely stemming from the organic creation of brand loyalty supplemented by the diversity and innovation of a younger - and potentially more- streamlined taskforce.
An apprenticeship offers a commercial opportunity to target a talent group that are at their most malleable. Having just typically left sixth form education, the demographic are those familiar with the regimented hours of a 9-5, therefore being more accustomed to the transition to the working world, as opposed to those coming from a more time-flexible university background.
Apprentices who are nurtured and incentivised throughout their apprenticeship are also those who will go on to be ambassadors and spearhead the firm in recruitment season, often championing the genuine positive experiences they have to peers applying through the traditional pathway.
The return of investment on an apprentice, therefore, is as high as the time dedicated to develop them.
The apprenticeship route is one that is fast in the traction it is gaining, with no doubts that the option will only prove to become more competitive as time progresses, especially given an environment where the value of a degree is a common subject of question.
The pathway is a rare market opportunity to shake traditional sector rankings and harness talent at a grassroots level; a fact I am keen to demonstrate and continue to prove throughout my own apprenticeship journey.

If you'd like to discuss how we could support your business with developing its future talent pipelines, you can book a meeting with our Product Consultants.