Ambassador view: employability skills
Hi all, I'm Gabriella. I am currently a gap year student, also working as a Claims Administrator at Norton Rose Fulbright (NRF). I have also been accepted onto their Paralegal Apprenticeship programme. Uptree and NRF's insight events helped me explore different routes in law and realise how transferable skills are so crucial in applications. With application season still around the corner, I will be sharing my view on employability skills to help you secure an opportunity!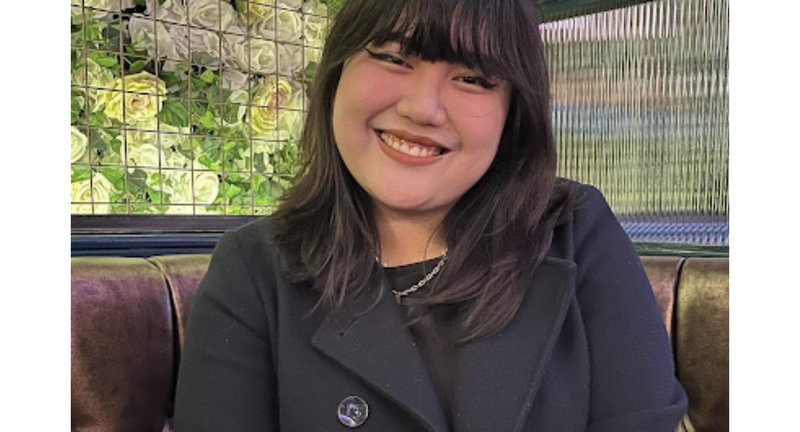 What are employability skills?
Employability skills are a set of behaviours and competencies needed for success in most professional situations, whether it'd be in an application, or being trained on the job itself. They are also generally what employers are looking for as a set criteria in determining if an applicant is the right fit for the role they applied for. From my point of view, these can be transferable in any career you are aiming for, regardless of your chosen industry. For example, written communication skills are essential when working as a solicitor, and you can develop these skills through school, extracurricular activities, hobbies or work outside of academia.
Please don't fret if the industry you are choosing is substantially different to what you are doing now or if don't have as much as you think employers would look for. It is important to embrace your unique traits and work ethic as a young adult. At the end of the day, recognising that you have employability skills shows versatility in any job you set your mind and heart to. Let's begin the discussion!
Why are employability skills important?
Employability skills are the stepping stones to your career. These can make your written application stand out! Showcasing these skills can help to highlight your attributes as a potential employee. In any situation, we need to demonstrate the qualities that will make us successful, such as the ability to build and develop relationships, solve problems, take the initiative and hit targets.
Here are few examples of employability skills and why they are important:
Communication: In both verbal and written communication, this is crucial in putting your ideas forward, instructing clients or colleagues clearly, and expressing yourself effectively. Think about your body language and try to be specific and justify your ideas.
Teamwork: As they say, teamwork makes the dream work! You will need to show that you can collaborate effectively to support team goals, such as active listening and taking responsibility for your share of the workload.
Critical Thinking/Problem solving: Both complement each other when a problem arises at work. These require the ability to use your knowledge and analyse the given information to act on the issue. Make sure to ask questions and do your research.
Organisation: This means that you can complete your assignments in a structured and timely manner. You can create schedules and stick to them to meet targets and deadlines.
Leadership: This skill can be developed in school group projects, managing a school event as student council, or leading a team during sports day. At work, this can be done by taking charge of a task and allocating work to your peers.
Commercial awareness: This skill can be developed by joining online writing competitions, reading, joining a journalism or politics club, keeping up with the news, asking professionals on LinkedIn, and participating in work experience, and discussions.
Negotiation: This skill can be developed by joining a debates team, pitching ideas in class, sharing your opinions in a team meeting, or even convincing your sibling to apply for an Uptree event, works like a charm!
Work under pressure: This skill can be developed in situations such as keeping a diary with you to set a timetable for your exams and coursework, or workload and meetings. Make sure to ask for help! It's all about maintaining your cool in a crisis, and reframing a positive mindset.
To develop these skills, I highly suggest attending an Uptree work experience, or starting an extracurricular activity such as school clubs or volunteering.
How can you present employability skills in applications?
Once you have recognised and identified your skills, it is essential to link these with your experiences in your CV or cover letter. Make sure to also link these skills to the criteria in the employer's job description. In both written applications and interviews, include examples of situations where you've used your employability skills. It can also be helpful to mention how these skills can help you carry out your new role effectively. Below is a method I personally used for my cover letter which helped me pitch my work ethic more precisely and appeal to NRF with my personality. The shining STAR method!
Situation - Describe the situation that came up at work or in school, e.g. Disagreement with teammate
Task - Outline the task required to solve the issue or complete the task, e.g. Polite conversation, set a goal as a group to improve/move forward
Action - Explain your own approach, e.g., one-on-one conversation with teammates and ask/listen to what they want to achieve then arrange a group meeting afterwards to have an open discussion and reconciliation
Result - Describe the outcome and the difference it made, e.g., They felt heard and responded with good feedback
Identify your strengths and weaknesses. You can do this by making a step-by-step plan to reach your goals, finding local opportunities, exploring different industries and careers. Make sure to keep your CV up to date and most importantly ask for help - here at Uptree; your family and friends; or a professional in person and/or in LinkedIn.
We all have faith in you, but it is up to you on how you stand out in any application. Good luck!