Empowering young women in STEM
Empowering young women in STEM
Ahead of International Women's Day, celebrated on 08 March, we wanted to bring awareness to the fact that women are still significantly underrepresented with only 29% across the STEM workforce (GOV, 2023). The severe lack of gender equality in these careers should be a priority for businesses and senior leaders as diversifying the workforce will also increase the diversity of talent within an organisation.
The STEM field is evolving exponentially and nurturing individuals with the skills necessary to keep up with it can be challenging, particularly if they are not nurtured from an early age.
To support employers in increasing female interest across STEM related roles, we've identified 5 ways you can encourage young women to pursue careers in the field.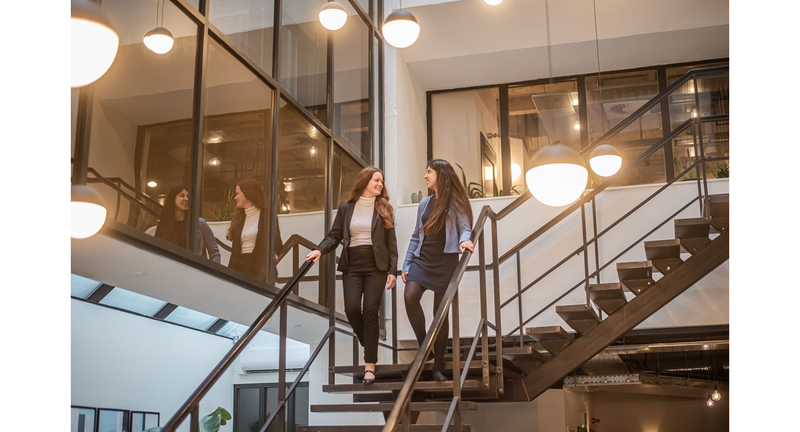 Demystify STEM career misconceptions.
The stereotypical nature of STEM throughout history has resulted in young women distancing themselves from these subjects and later from these careers. In fact, only 32% of girls in Year 11 reported enjoying these subjects, compared to 59% of boys. However, this does not affect young females' performance in the subjects. Therefore, there is no question that young women can succeed in STEM careers.
Attending assemblies, workshops, or work experience days and reminding girls that STEM exists outside of laboratories, research centres, and technology companies is an important step towards demystifying STEM career misconceptions. There is a vast majority of careers in this area from drawing and design to music production and research which relates to students' day to day lives. Through this, young females can explore other interests and channel that passion into a STEM career in the future.
"I really enjoyed the event. It was really beneficial to see people like me, for example, a woman speaker in technology, that part of the talk really resonated with me - hence why I remember it a year later! I definitely want to work for J.P. Morgan, whether that's on an internship, spring week or even hopefully a job one day." - Sophie, student attending a J.P.Morgan event, 2023
Build career lessons for young women
Employers should focus on educating, raising awareness and inspiring young females into STEM careers. One way they can do this is by designing lessons that reveal more about the culture of their organisation, the hiring process, mentorship programmes, industry knowledge and the professional development opportunities.
Work with experts in the field such as Uptree, to support women to develop the skills that are important from an early age, including curiosity, observation, problem-solving, critical thinking, collaboration, creativity, and communication. Our digital platform can be used to showcase your company, tell your story, post opportunities and bring your employer brand to life.
"I attended an Uptree session on assessment centres as I had been asked to attend one for a Graduate Apprenticeship. I thought the session was really interesting and it was a big help in me securing my graduate apprenticeship." - Abby, student, Apprenticeship Application Course, 2021
Connect young women with role models
A crucial step towards eliminating stereotypes and improving social mobility is introducing relatable role models to the aspiring professionals. Employers can achieve that by inviting women from the organisation to speak about their experience in the field and become motivational figures for them.
Making recruiting female talent a core component of the hiring process within a company, and not a tick-box exercise, is another crucial step towards improving gender diversity within the field. The key to achieving this is making STEM jobs more attractive to women from all backgrounds. This can be accomplished by providing more learning opportunities, such as apprenticeships and mentorship programmes, to young women. Additionally, it means empowering women in leadership positions to become role models. Finally, inviting young people to attend some of our employer-led events where often our Employer Partners involve female volunteers to speak to students and share their experiences within the industry.
"Arm works with Uptree through work experience days, application masterclasses and networking events. The audience of passionate, smart, talented and diverse young people we get access to through Uptree is unparalleled." - Anna, Uptree Employer Partner
Create inclusive workplace culture
As a result of Uptree's student survey in 2021, 'How to stand out as an employer of choice', it was found that the feeling of not fitting in reduces the chances of young people applying for jobs. There's been a clear improvement in statistics when comparing the number of women in STEM now to the number of women in STEM 50 years ago, however the culture within the field is still considered an obstacle by many. Our latest student survey sheds light on Gen-Z's desire to belong and have a meaningful job experience, so employers need to focus on DEIB and encourage a healthy workplace culture by assigning buddies or network groups that will foster a feeling of belonging within the organisation.
Encouraging women within STEM organisations to grow, speak about their growth and attend webinars such as Coffee with Uptree, adds to a company's work culture and demonstrates collective passion to support each other and grow as professionals.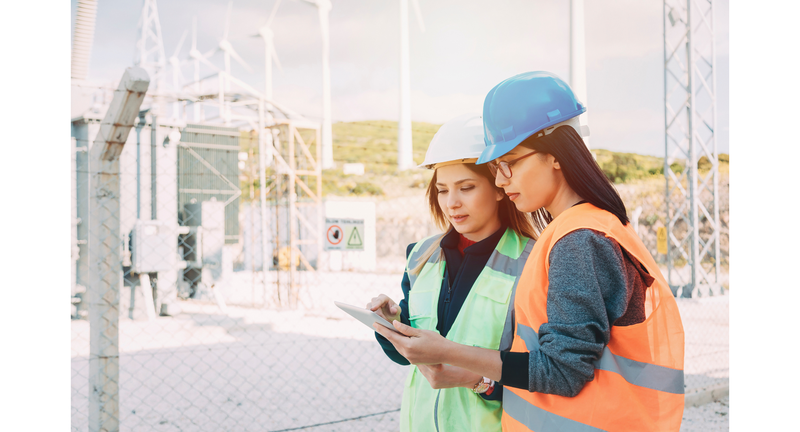 Work with Uptree to empower young women in STEM
Uptree works with various STEM companies, including Arm and J.P. Morgan, to showcase career opportunities and connect young people with employers.
Our Careers Learning Programme gives students a chance to learn about specific careers and companies. This creates opportunities for development, while our career events provide students with the chance to find out more about a broad range of opportunities.
With employer-led guidance, our STEM-focused Application Masterclasses support young women who are exploring opportunities in related industries.
If you're a STEM employer, we'd love to discuss how we could work together to bridge the gender gap in the field and empower more young women to consider science-related careers.