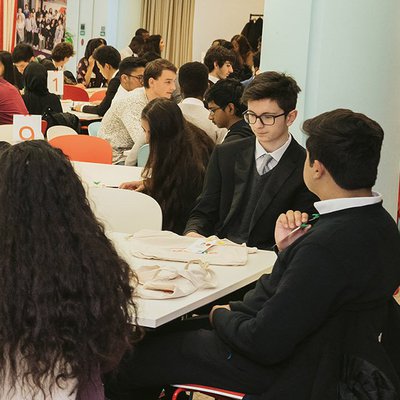 Aim high
We'll help you take the first steps into professional life
It's never too early to start thinking about your career.
But with so many options to choose from, and so many paths to success, it's hard to know where to begin.
That's where Uptree comes in. We're a free professional networking platform designed to help you get started in the world of work. Get work experience, find apprenticeships and other opportunities, and begin your dream career.
How Uptree can help you succeed at work
Find out what's out there
Browse our website to find out more about our companies, discover the latest apprenticeship opportunities and sign up for our exclusive careers events. Get inspired and find the path that's right for you.
Experience different companies and meet people working there
Our fun work experience days and networking events help you meet potential employers face to face and discover what it's really like to work somewhere. We know you'll make a great first impression.
Build your skills and confidence
We can help with your CV and job applications, and support you to develop the professional skills you need to shine in the workplace.
Find your perfect career
We're expecting great things from you, and we're ready to help you learn the skills you need to succeed at work.
Let's start working together
Step 1

Sign up and create your personal profile so employers can learn more about you. Find out more about industries, companies, apprenticeships and opportunities. Watch videos about other people's experiences of starting work.

Step 2

Apply to come to our careers events and work experience days. They're a fun, interesting way to meet employers in person and experience what your job might be like.

Step 3

Apply for our latest opportunities, such as apprenticeships, or plan how to take the next step towards your dream career.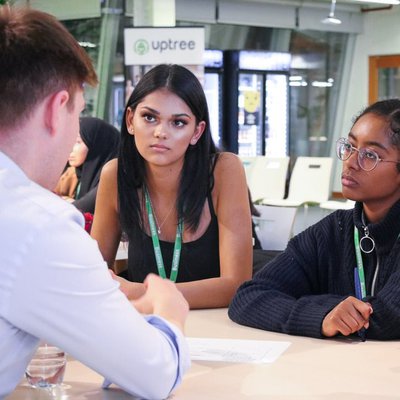 How Queren discovered a passion for property...
I came today to gain an insight as to how things work in companies. In school you're just in a building and you don't see the outside world or how your subjects in school apply to real life.

I learnt so many new things about a company that I always hear about, but never knew what they did. I also learnt about the different higher education options that are out there other than university.

I used to think careers in STEM were pretty boring and unattractive, but now I'm really interested by the problem-solving possibilities within a career in tech.