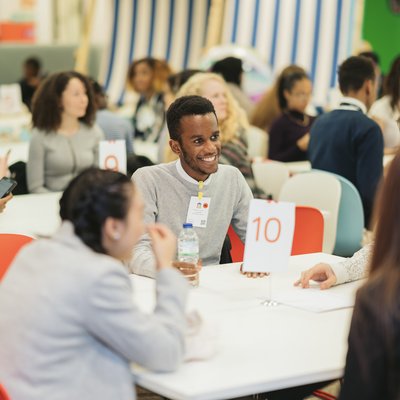 FuturesUP: Multi-industry Careers Event
What is FuturesUP?
FuturesUP is a networking event that brings together different employers to allow all students to interact with them and find out about the opportunities our partner companies have available.
Feedback from Uptree alumni students is that our FuturesUP events were the first step in helping them discover what they wanted to do in the future, whether that was a subject, career, or university vs apprenticeship.
"Being able to speak to the people behind the apprenticeships, getting to know the different opportunities offered by the companies and talking with professionals were all great parts of the day for me" — FuturesUP attendee
The employers that you will meet at these events represent industries including law, engineering and technology.
Working out what to do when you finish school is really important. In fact, it could be one of the biggest choices you ever make.
At Uptree we know it is not easy to navigate through all the different possibilities.
This is the reason we host a multi-industry careers event every term.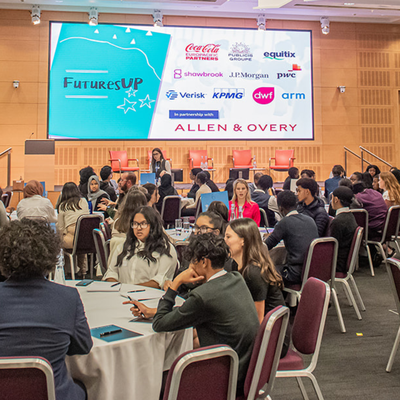 Who can apply:
All UK students aged 16-19
4 reasons to attend FuturesUP
Get inspired
See what careers are available to you and discover just how far you can go!
Create a network
Gain access to a professional network. Industry leaders, decision-makers — these are the people who could hold the key to your future career!
98% of students said FuturesUP was very or extremely useful in helping them understand their career options.
Ask questions
Listen to first-hand stories from current apprentices, graduates, Uptree alumni and professionals from our partner companies.
Improve your confidence
Get a true insight into what makes an application stand out. Where to start, how to interview and what company culture really means - plus much more!
Before the event 15% of students considered apprenticeships to be an attractive option.
After the event, that increased to 78% – a 422% increase.
Do you have any questions?
Contact us via the chat bubble in the bottom right hand corner, or email us at educationteam@uptree.co