Student Success Story: Degree apprentice with MBDA
Alisha has recently secured an apprenticeship with MBDA : a multinational developer and manufacturer of missiles.
MBDA have more than 12,000 employees working together across France, Germany, Italy, Spain and the United Kingdom.
We spoke with Alisha about her application experience and this is what she had to say...
When did you join Uptree, how did you hear about us and what events did you go to?
Nearly two years ago, I was beginning year 12 with limited knowledge of what - or even who - I'd like to become as a professional.
I searched around on the internet manically, looking for any form of advice or any opportunities that would help me to decipher what industry I wanted to angle myself towards.
Whilst searching around on my newly made LinkedIn account, I came across Uptree.
I then joined in November 2019, which feels like a millennia ago now.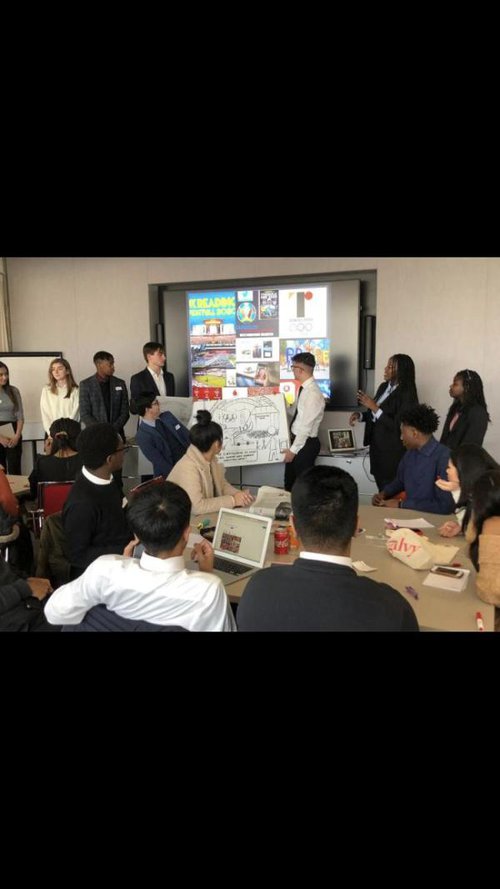 How did Uptree help you on your journey to getting your degree-apprenticeship?
When I joined Uptree, I was in awe at the plethora of activities available and the range of companies who were providing work experience or application advice.
After building up my profile and entering what limited experiences I had gathered over the years, I started applying for several work experiences opportunities.
I dabbled in several sectors - from law to construction - I choose the approach of trying a little bit of everything and seeing what I liked best.
Doing this really helped me to figure out that I enjoyed people facing roles.
One of the first work experiences I had was with KPMG, and it opened my eyes up to the professional world and especially:
The need to have a wide professional network.
What made you decide to take the apprenticeship route, instead of uni?
It all began when I saw work experience with MBDA on the Uptree opportunities tab. I was so intrigued by the defence sector, but I felt this would be quite difficult to get into and is such an intriguing area of the economy. So, I applied for work experience with MBDA via Uptree to see what working for them would involve.
I scoped out their degree apprentice within the sales department and I was drawn in immediately.
A few weeks after applying for the role, in April this year I was given an offer by MBDA.
I felt overwhelming pride in myself and at the fact that I managed to gain the role
I hastily accepted the role. There were many reasons which led to this quick decision.
As society is still recovering from the pandemic, I was concerned about attending university full time as I would not necessarily get the 'full experience' and also the prospect of job availability post pandemic looked concerning.
In addition, I was - and have always been - eager to get into the work force, as getting a full-time job would provide me with an advantage in the job market.
Tell us about your role!
My role as a member of the sales and development department will involve dealing with customers as I will be engaging in the selling and product development of MBDAs missiles.
What drew you towards this role?
As someone who is very outgoing, my people facing role will enable me with a chance to meet a range of individuals from all walks of life.
Do you have any advice for other students?
My advice to anyone who is looking to go down the degree apprenticeship route is to master interview and online tests.
I applied for roles within several different sectors and companies, with the common feature of all application processes being the online assessment.
There is a need to be honest but also recognise the values of the business and whether you align with those as an individual.
One big thing I always do before an interview is read the values of a business and look for examples in your real life where you have showcased these skills.
By having this prepared, you will stand out in all application processes and success is inevitable.