Race equality in recruitment
Statistics show much more needs to be done to reduce barriers to race equality in recruitment as part of a strategy for fostering a diverse and inclusive work environment. This is shown to be important for younger generations, with 83% of millennials feeling more engaged when they think their company has an inclusive culture (Deloitte University).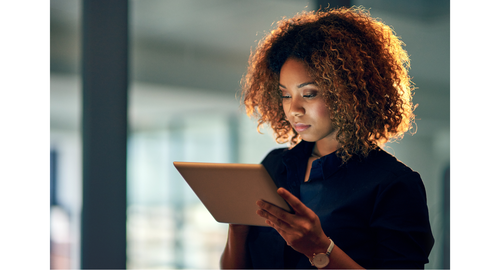 The problem
To get a true understanding of where we are at today, we need to look into the past.
A study by experts based in the University of Oxford found that applicants from minority ethnic backgrounds had to send 80 more applications to get a positive response from an employer than a white person of British origin.
These same researchers compared their results with similar experiments from 1969 and discovered that employment discrimination faced by Black Brits and those of South Asian origin remained unchanged for almost 50 years.
A recent employment report by the government shows that among 16 to 24 year olds, the employment rate was highest in the White Other ethnic group (59%), and lowest amongst Asian groups (31%).
In April 2022, the average ethnicity pay gap was 14.7%. This is a significant improvement to April 2021 when it was 25%.
Looking at the figures, we can see that companies with the most culturally diverse executive team are more likely to do better with regard to profitability. It has been found that organisations with more diverse teams tend to have 36% better financial returns (McKinsey & Company, 2020).
Diverse teams bring forth diverse opinions. For more information on why diverse teams perform better, take a look at our blog 'Hiring for culture add vs. culture fit'.
Simply put, a diverse workforce can lead to an increase in performance, innovation and the overall productivity in the country.
Methods to increasing diversity
In order to achieve such results, more companies need to make a conscious effort in their approach to increasing diversity.
Employers often shy away from discussing the subject of race within the workplace, which is more detrimental than progressive. According to the BITC 2021 Race At Work report, there has been a slow rise of employees stating that their employers feel comfortable talking about race. This has progressed from 37% in 2015 to 38% in 2018 and to 41% in 2021. Whilst this is a small improvement, the percentage is still not enough.
These low percentages are likely due to many not knowing what terminology to use. See guidance on how to discuss race in the workplace.
Companies also need to change the culture around diversity within the workplace. In order to improve social mobility and attract a more diverse workforce, opportunities need to be more inclusive. Employers need to start from the top-down - from director positions, to as small as work experience opportunities.
In a recent ethnicity pay group report, it was identified that 47% of decision makers surveyed felt that there was an ethnicity pay gap, with this belief being stronger (61%) amongst non-white decision makers. By identifying these statistics, companies can identify disparities within their workplace to drive more transparency and progression.
Having focus groups that allow you to discuss race and also give room to open dialogues, increases understanding amongst employees of different races.
Those from minority ethnic backgrounds want to have confidence in where they are applying. It's reported that many people from these backgrounds believe that there is unequal access to opportunities within their workplaces and often at times have to go out of their company when seeking promotion. A diverse representation of ethnicity within different levels of the business increases ambition and encourages applications.
There are more working-age people from ethnic backgrounds than ever before and this is likely to keep growing. This is something for employers to note and to also understand that they need a fair recruitment process in order to avoid barriers to entry for applicants from minority ethnic backgrounds.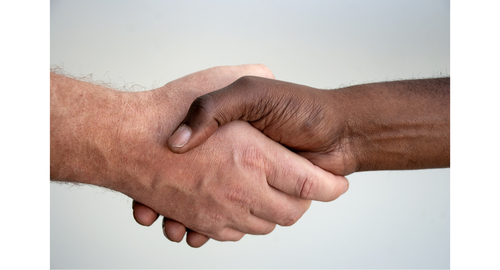 Barriers to entry
Barriers to entry include things such as entry requirements, the wording within job applications and also where these applications are posted. Many employers now outsource using recruitment agencies when trying to find new candidates; however, there are still many that do their own hiring. These employers need to be mindful of the processes that they have in place when attracting new staff.
Despite Black African (67%) and Black Caribbean (71%) people being the most likely to use a recruitment agency, they are the least likely to believe that they are treated fairly. (BITC Race At Work Report 2021)
Using outdated methods as well as incomprehensible language in adverts can act as a deterrent to applicants. Many companies have started picking up new processes to select applicants, such as name-blind application processes to remove bias and also looking at applications from a wider range of universities or schools
So where can a company start?
Work to identify the difficulties that diverse employees and applicants may be facing.
Actively acknowledge barriers to entry that candidates may be facing due to being minoritised.
Encourage a work culture where employees feel safe to share their experiences, offer a private judgment-free forum which could take the form of Employee Resource Groups.
There is no one solution to changing things. Taking the time to acknowledge, adapt and continually address race equality in the workplace involves thinking about all areas of the company's processes and culture. What may work for one company, might not work for another depending on individual needs.
If you would like to find out more how you can increase diversity in your company and make recruitment more inclusive, please reach out to the Uptree team today: learnmore@uptree.co.