Student Success Story Q&A: Credit Suisse
Credit Suisse's Steps to Success programme offers Year 13 students an exciting opportunity to gain hands-​on experience across the banking industry. A university scholarship and opportunity for mentoring are just a couple of the programme's benefits.
We spoke to four Uptree students about to embark on their Steps to Success journey to find out more.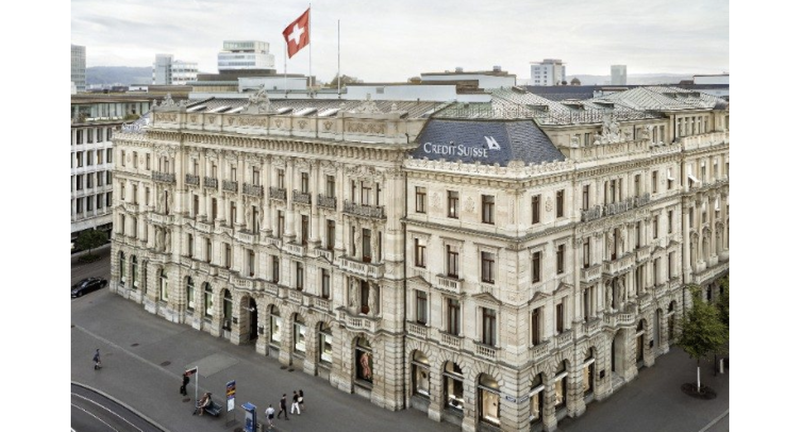 How do you feel about being offered a place on the Steps to Success Scholarship Programme?
Tumi:
"I feel very privileged and proud to be selected for the Credit Suisse Scholarship. It still doesn't feel real to me. "
Laibah:
"Super Excited about this opportunity."
Sifou:
"Feels like all the hard work has paid off, and I've secured the opportunity of a lifetime. Excited to see where it takes me! I joined Uptree around a year ago, after doing some searching for a platform that would offer people like me, in sixth form, some work experience opportunities. Uptree was a significant factor in helping me come across this scholarship opportunity. As someone planning to read Law at University, I never really considered investment banking, and I had the narrow view that it was largely for economics and maths graduates. Uptree made it clear that such an opportunity was for people of all degree aspirations."
Kavisha:
"Truly Ecstatic. Having held an interest in the field of finance for a couple of years now, I've always had my eye out for opportunities in finance. Finding an opportunity that combines both a scholarship and internship was something I definitely had to apply for. Receiving the phone call of acceptance brought tears to my eyes. Investment banking is something I cannot wait to learn more about and it's with great joy that I get to begin my journey with Credit Suisse this summer."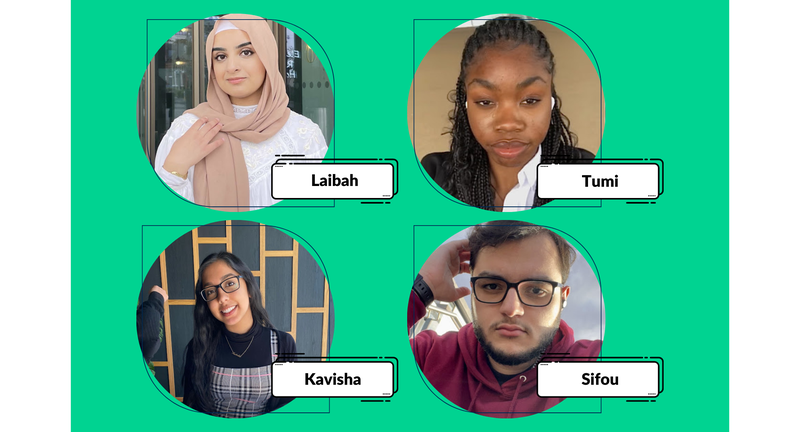 How did you find your overall experience applying to Credit Suisse?
Tumi:
"I found the overall experience relatively challenging, but that's to be expected from such a prestigious firm like Credit Suisse. I believe that the assessment centres were very beneficial in allowing me to have an insight into how a recruitment process would be conducted in the industry."
Laibah:
The recruitment process was incredibly rigorous with Assessment centres, tests and interviews but the team at Credit Suisse were incredibly supportive and understanding throughout.
Sifou:
Applying was simple and the instructions for each stage of the process were clear, so I commend Credit Suisse for that. The only setbacks and disappointments I experienced were as a result of not having enough confidence in myself, or being able to back myself as a candidate that could secure this role. To overcome this, I simply took a breath, told myself that I was going to secure this and believed in myself. During such processes you might encounter other candidates that seem exceptional or tasks that are unfamiliar and challenging, all of which might put your self esteem into question. However, just remember that if you back yourself, have confidence and are accepting of the fact that you control the variables and can influence the outcome, then you have tried your best and should be proud of however far you get. Such an attitude will help you be successful in applying for opportunities and just generally in life.
Kavisha:
The recruitment process had five stages, each one allowing me to express a different ability, whether collaborative skills in the group assessment centre, mathematical ability in the maths test or my interview skills. I really liked how I was given an array of opportunities to express a different side of me. The team at Credit Suisse were so supportive throughout the process and always kept in touch about any application updates, so the experience was great!
What was it like visiting their offices?
Tumi:
"Visiting the offices was an amazing experience. I felt as if I could see myself there in the future. There was amazing cohesion amongst everyone and the atmosphere was very calm and comfortable."
Laibah:
"After meeting so many new people and taking a tour of the office, I could tell that the work culture was incredibly friendly and welcoming."
Sifou:
"The office was quite nice and the local area had everything you'd need, as well as a pretty view of Canary Wharf. What more could you ask for?"
Kavisha:
"I remember taking a tour of the building, seeing the trading floor and walking past all the different teams in the company. It showed me the kind of environment that I wanted to work in and the culture I'd be looking for. They have beautifully arranged social spaces, private boardrooms where meetings take place and, most importantly, everyone shares a smile with you as you walk past, which is truly welcoming."
Do you have advice for students applying to similar programmes?
Tumi:
"Definitely apply! Even if you don't expect to be successful, you never know what the future holds. Be as prepared as you can for each section of any application process you go through and give it your best, because even if you are unsuccessful, you know you gave it your all!"
Laibah:
"Enthusiasm is what gets you through the door. Try to showcase your passion for the role/job you're applying for. Be yourself and let your personality shine through."
Sifou:
"You've probably got all the technical and competency stuff on lock, so focus on being yourself and going in there with confidence and having a good time. The interview is more important for determining whether you'd be a good fit for the company, so be yourself! Don't be put off applying for opportunities due to the possibility of failure, or the misconceptions about whether it's for you. You'll never know if you don't apply and back yourself through the process. Doing a certain degree doesn't necessarily limit your pathways in life. If you're interested in something, go for it and have no regrets!"
Kavisha:
"There are many insight days, virtual experiences and even in-person work experiences available, and taking part before submitting applications in Year 13 will put you in a position where you can justify where your interests have stemmed from."
Huge thanks to Tumi, Laibah, Sifou and Kavisha for sharing their advice. We wish them all the best with the programme.
To discover what opportunities you could apply for, visit the Uptree platform.