Ambassador view: how work experience supported me
Hi everyone, my name is Wafa. I'm a first-year Management and Modern Languages student at King's College London. The many insight days and work experiences provided by Uptree have allowed me to answer the burning questions I have always asked as well as get a taste of different industries.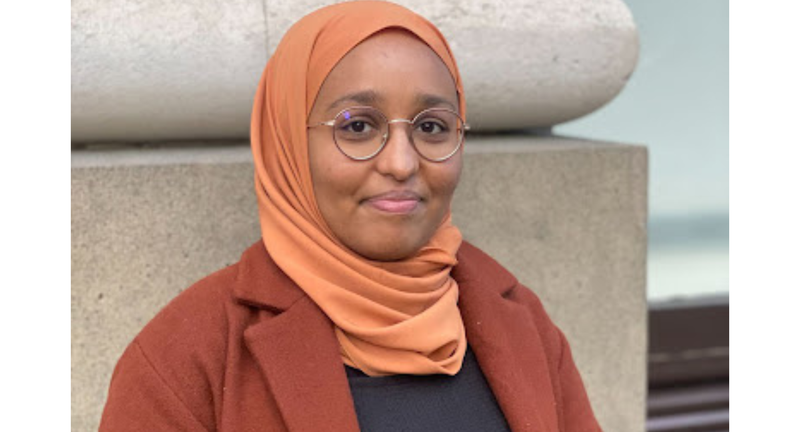 I decided to become an Uptree Ambassador as I am fond of the work that Uptree has done over the past few years, and more so the continuous support they provide young people like myself to access schemes such as work experience.
You might be thinking that you have plenty of time to get work experience or you've already decided on a career path. Keep on seeking work experience and insight days in other areas as it will not only broaden your perspectives but will also give you key transferable knowledge.
Take advantage of all the resources available to you. Finding an in-person work experience placement can be quite daunting, so if you would prefer starting off with some online ones, keep a close eye on the Uptree platform. Numerous opportunities are made available every month and you can only grow further from taking part in them.
Don't forget to read the weekly newsletter as it will summarise what's going on in the next month and give you a good insight of what opportunities you can apply for. If you're not registered with Uptree, you can register here.
Definitely check out the company websites that you have in mind and, from there, conduct thorough research about them as well as the insight programmes they offer.
How to network at work experience events
No one said networking was easy and it varies from one individual to another. If you attend an in-person or online event, make sure to interact with others and ask any relevant questions you might have. It is important that you use these events to your advantage and see them as an opportunity to meet individuals who have experience in the industry you are seeking knowledge from. Afterwards, if you feel like there are people you would like to stay in touch with and ask further questions to, you can connect with them on LinkedIn (that's where having a strong profile comes in handy).
I have enjoyed each and every event that Uptree has offered, but there are two which stand out in particular.
My first one was a work experience offered in January 2020 where I had the opportunity to go to GSK's office in London. It was absolutely mesmerizing. I was able to network with other students and the apprentices working there to find out about what being an apprentice at GSK looks like on a day-to-day basis.
The other was an online event in partnership with Deloitte. I wasn't too familiar with Deloitte as a company prior to attending this event. However, I left the event with so much knowledge about their opportunities. During the session, we were split into small groups and asked to work on a task involving the manufacture and delivery of a prosthetic arm intended for a young child. I immediately fell in love with the ethics and values that Deloitte had displayed during this event, which has ultimately made me more aware and open to looking for such values in a future workplace.
How to prepare for work experience
It's so important to prepare for work experience opportunities. Research the company you are seeking experience with. Look on their website, social media platforms (LinkedIn is an important one), and even in a newspaper. Make sure you know what the company focuses on, their key values and their recent achievements.
It's great to discuss what you have researched during your work experience events as this will help make you stand out.
Thanks so much to Wafa for her insights on work experience. To discover upcoming work experience events, check out Uptree's student platform.