Student Success Story - Sharmin
Sharmin has started her role as a Solicitor Apprentice in Corporate Insurance with Norton Rose Fulbright (NRF). She studied English Literature, Psychology, History and Religious Studies at A-level and, during her gap year, worked multiple jobs, including a nine month placement with the Muslim Chairties Forum. Continue reading to see how her experience with Uptree helped her secure this Apprenticeship.
Tell us about your experience with Uptree
I registered with Uptree in 2021 year and attended Allen and Overy's (A&O) and NRF's Law Work Experience Days and Application Masterclasses.
Uptree helped me massively in getting to my current role. Attending in-person work experience days meant that I was able to learn about the culture of different law firms and understand whether I could really see myself working there. At the NRF Work Experience Day, I heard from Michelle Muyunda (Diversity Equity and Inclusion Advisor), and her words really resonated with me and made me feel like my differences would be appreciated at NRF.
These insight days gave me a competitive advantage when applying to NRF as the graduate recruitment teams remembered me and I had a compelling answer to why I wanted to work for this firm. This was only possible due to the knowledge and insights I had gained through Uptree's events.
The Application Masterclasses were very useful as both firms walked us through the application process and showed us how to excel in it. The graduate recruitment team (the ones leading the hiring process) shared what they'd be looking for from an applicant. Learning these details was crucial as I could ensure I reflected these aspects in my applications. It was also really helpful to ask current apprentices questions to ease my own worries and for extra help with the application process.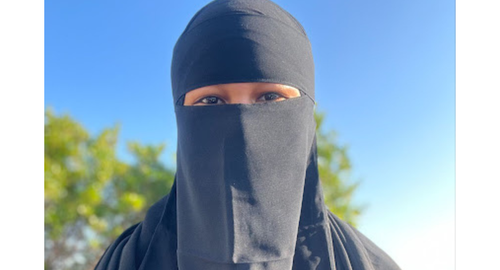 What made you choose to do an apprenticeship over university?
I love learning new things, but the style of learning at university didn't really seem right for me. I mostly viewed a degree as a means to gain a job. I also wasn't really interested in the typical 'uni experience'.
I preferred the apprenticeship route due to the combination of theoretical and practical learning.
I am also very career driven. I was quite determined that I wanted to be a Commercial Solicitor and the apprenticeship route was the quickest and most logical option. The apprenticeship route provides six years of work experience and networking opportunities that would give me a strong standing in my career, compared to only having two years of work experience if I had gone down the traditional university route. In the legal field, gaining this experience and being able to make connections is something that will almost guarantee success, so the apprenticeship route was ideal.
An apprenticeship offers the best of both worlds: a law degree and a career at the same time. Being paid to study a rigorous degree and to do my dream job is perfect!
Tell us about your role
The Level 7 degree apprenticeship means that I am studying part-time and working full-time. I am completing my law degree with BPP university, which is mainly online. My study days are on Mondays and I work for NRF Tuesday-Friday.
Did you experience any setbacks?
With each rejection, I kept wondering what it was that I was doing wrong. I took these rejections incredibly hard for certain firms, especially after making it to the final stages.
The first point of comfort was my support network. Throughout the process, I was supported by incredible individuals, some of which had gone through the process already. Their reassurance was invaluable. I also dealt with rejections by putting them into perspective. Apprenticeships are extremely competitive and a rejection does NOT mean that you are a bad candidate.
I took rejections as learning points. I always requested a feedback call and chased up on these. I took the time to ask questions and reflect on my performance. Some firms were really great in providing constructive criticism, which I was able to use in my upcoming assessment centres. Take advantage of this!
Do you have any advice for students in a similar situation to you who are also interested in a similar career path?
Reach out to people! I spoke to graduate recruitment, apprentices and a person in a senior position at the law firm to really delve into the details of the firm and the apprenticeship, which was extremely useful for my applications. It demonstrates proactiveness, ambition, the ability to organise your time well and more! It is also really useful to learn more about the firm and whether it was the right place for me.
Thanks to Sharmin for sharing insights on her Uptree journey. You can find out more about NRF on the Uptree platform.