Student View: An Insurance Work Experience Day with Gallagher
Medhi was delighted to be chosen from over 110 applicants for a work experience day with Gallagher, a key player in the insurance and risk sector. He studies Further Maths, English and Art at Sixth Form and has a keen interest in the finance industry.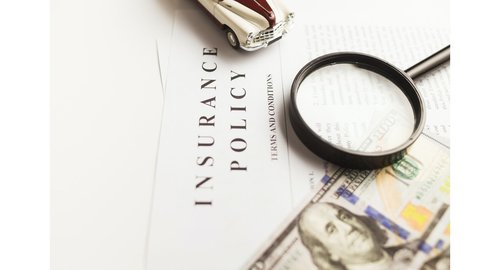 Mehdi was so impressed and inspired by this insight event that he attended a further Application Masterclass with Gallagher and has since applied for one of their roles!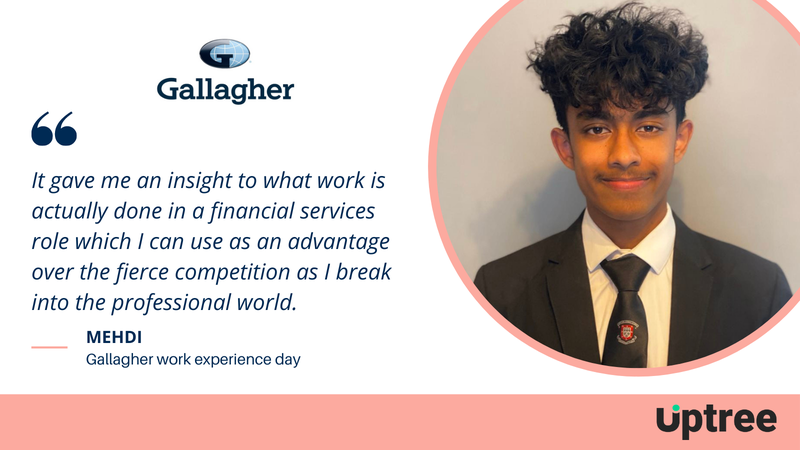 How did you get ready to meet the Gallagher team?
In preparation for this event, I researched in depth Gallagher's involvement in Insurance, Risk and Consulting to gain a strong understanding of the company's ethos and what kind of culture they strive to create. From there, I then looked into the key speakers at the event, for example Abbhi Bala.
I was really interested by what I learned of her story, and it gave me a better appreciation for Gallagher and why they have the impressive reputation they do.
I then took a look at the key figures of the company such as Tom Gallagher, Sue Langley and Charlie Scott to get a better understanding of the roles I could potentially aspire to.
Tell us about the work experience event.
The event was definitely interactive and beneficial as a result. During the day, we completed a realistic task in which we worked as a small group to find the most appropriate solution to a client's proposition, with aid from some of the speakers.
It was particularly helpful because it gave me an insight to what work is actually done in a financial services role which I can use as an advantage over the fierce competition as I break into the professional world.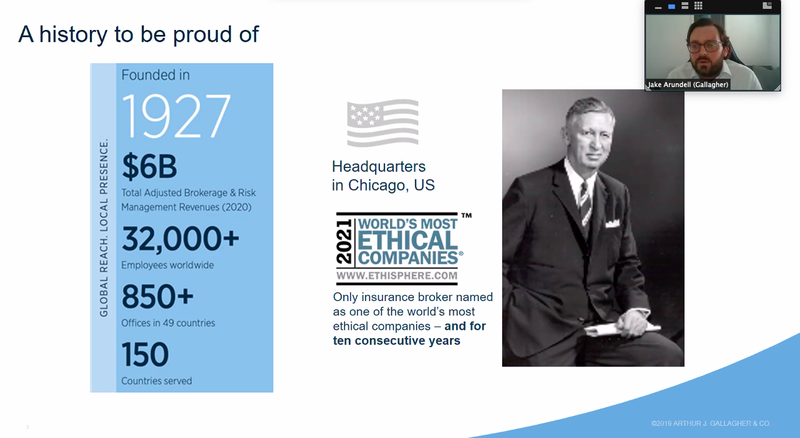 One thing I found quite surprising about Gallagher is how involved they are with professional rugby. It was really interesting to see that they are the Title Partner of Premiership Rugby.
It made me realise how far a company can branch into different areas of work and business, and also gave me an appreciation of Gallagher's efforts to be involved with the community.
Finally, Abbhi Bala really stood out to me as her career story was really interesting as she originally hadn't planned to work in the finance industry.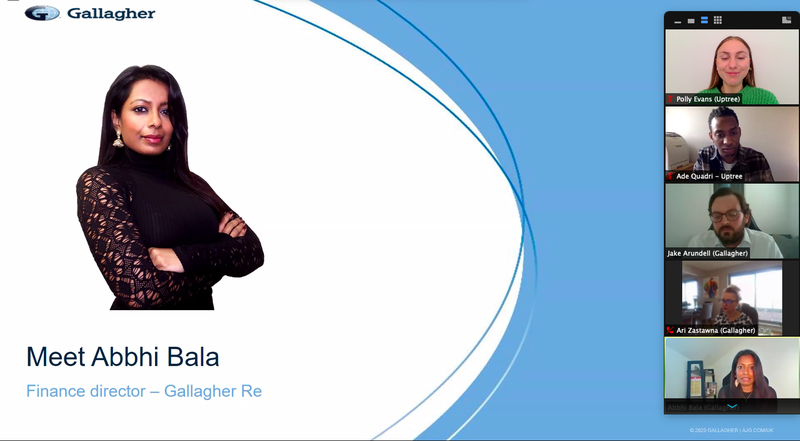 Despite her lack of qualifications, she worked hard to get a job and eventually worked her way up to the senior position she is now, and I found it really inspiring.
What advice do you have for other students also interested in the insurance industry?
Get as much experience as you can as grades and qualifications only get you so far!
Hands-on experience is invaluable and getting an insight into these careers through work experience events such as those provided by Uptree and it will give you the edge you need over other competition.