Student Success story: A Software Developer Apprenticeship with IBM
Esmeralda recently secured an apprenticeship with IBM, where she will be working as a software developer. Here, she shares her success - and top tips - to help inspire others also interested in the technology industry.
IBM is a multinational technology company operating in over 170 countries - IBM has been innovators for a very long time... they invented the ATM!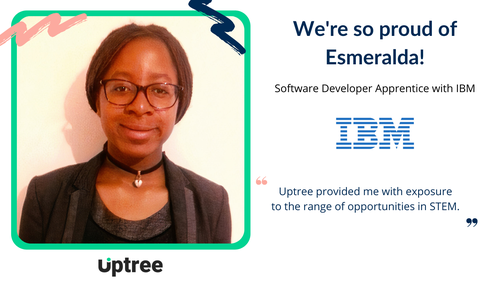 Tell us about your Uptree journey
I joined Uptree in Year 12 as it was recommended to me by one of my teachers. I attended several different work experience insight days, STEM workshops and career-building events.I also met IBM (and many other companies) at two recent FuturesUP events (FuturesUp is Uptree's multi-industry networking day).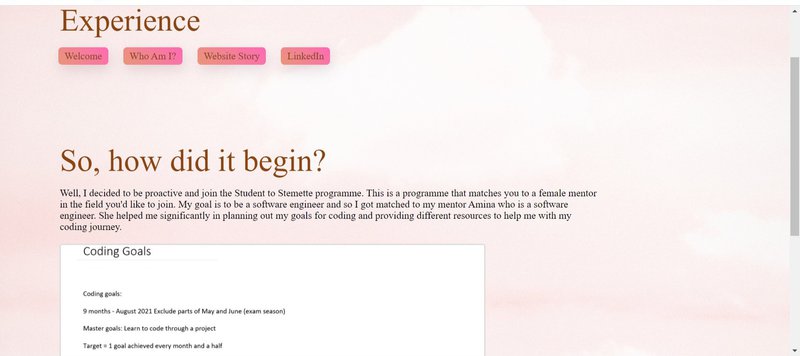 Esmerelda is a keen coder - this is the profile from a website that she coded
The most significant role Uptree played was providing me with exposure to the range of opportunities in STEM
I was able to explore and learn more about the tech sector and additionally, I could connect with different tech professionals who explained the interview process and detailed the multiple pathways into technology. Those events helped me to view the field of tech as a viable career option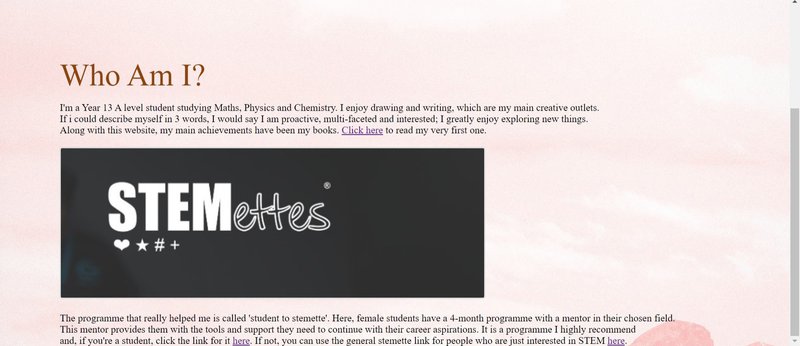 Blogs can be really good portfolios for applying to jobs / work experience
What made you decide to do an apprenticeship instead taking a university path?
University is a very traditional route that focuses a lot on theory. It does not provide a complete, hands-on experience, and there is often less exposure to well-established people in technology.
Being in a work environment provides a deep immersion into the tech field. My work experiences gave me a glimpse of that and motivated me towards this pathway.
My official apprenticeship title is Software Developer and I'm based in London. My hours are 9am - 5pm but IBM have a flexible working policy so that's good news for a work-life balance! One of the main challenges in the application process for me was that many roles required previous experience. For example, one company that I applied to required a coding assessment.
This was challenging because I had never studied computer science in school at that level.
This requirement meant it was difficult to find companies where their required skillset matched mine. In the end, I applied to 6 companies before I received offers. IBM looked for skills that were transferable as well which helped me feel more confident.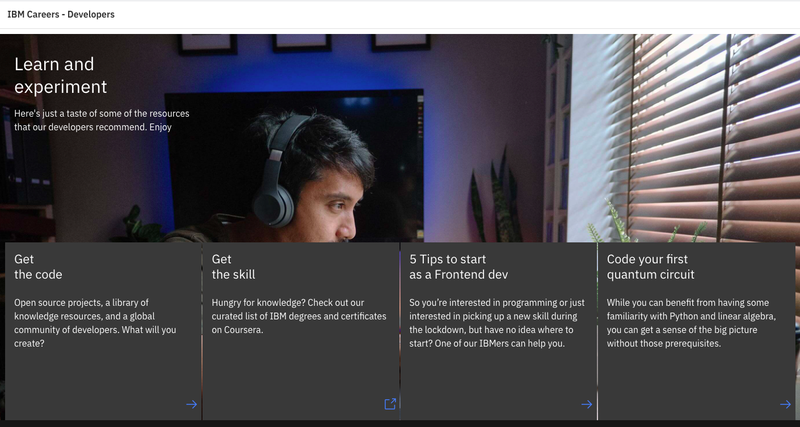 IBM have a range of careers and information on their Developers Page
Do you have any advice for students interested in a similar career path?
It is vital to examine your skillsets and intentions first; this makes it much easier to find a company that you want to join.
Bold persistence and research are essential
Knowing this makes deep in-depth research on the company intriguing. Moreover, it becomes a challenge to research beyond the values of the company.