Careers Your Students Might Not Have Considered
Sometimes the hardest part of making a decision is knowing what options are available to you. This is especially true for students making decisions about their careers. How can you know what you want to do if you don't know what you can do?
To help you and your students explore career paths that they might not have considered, Uptree has developed this list of jobs to spark conversation in class and connect school subjects to professions. You never know, one of these ideas might just spark the interest of one of your students and launch their career!
Arts - Careers for students with creative flair
Creativity is a highly valuable skill across industries. Even sectors that may not appear "creative" at first glance need the input of people with an artistic eye. Knowing where those skills are needed can be a useful way to channel your creativity into your career.
UX Designer:
A User Experience (UX) Designer creates things like software, websites, and apps to best meet the needs of the people using them. A UX Designer will work to make the things they design accessible and useful. A role like this could be an ideal way for your students to combine interests in technology and the arts.
Average salary: £25,000 – £50,000.
Graphic Designer:
Another role on the "shortage occupation" list is graphic design. Graphic Designers use their creative abilities to make visual products for people and businesses. These can range from book covers and advertising posters to video game elements and product packaging. Graphic design is used across a range of industries and can enable students to work creatively. Publicis Groupe and Ogilvy are both Uptree partners who specialise in marketing and greatly benefit from the creative input of Graphic Designers.
Average salary: £18,000 – £35,000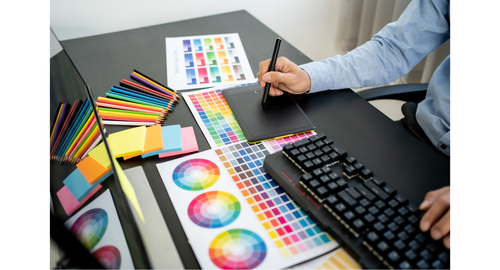 Science - Careers for students with an interest in how the world works
There are a wide variety of careers available for students with an interest in science. With careers rooted in chemistry, biology, and physics – there's something that might suit each of your budding scientists.
Biochemist:
Biological scientists and biochemists are currently listed as a "shortage occupation" as part of the UK government's "Skilled Worker visa". This suggests that there is an existing or anticipated shortage of people in this field working in the UK, which could make this an ideal area for students to explore. Biochemists and biological scientists can work in healthcare, disease research, the development of medications and medical treatments, or in the creation of food products. GSK, one of Uptree's partner companies, is an employer in the biochemical sector. If your students are interested in a biochemical career, they can read more about GSK here.
Average salary: £24,000 – £50,000*
Nuclear Chemical Scientist:
The UK government also states that there is a shortage of Nuclear Chemical Scientists in Scotland. A Nuclear Chemist works to understand the chemistry of nuclear processes, often to develop medical treatments and energy production.
Average salary: £26,000 – £80,000.
Construction-Related Ground Engineer:
Marrying physics and geography, ground engineering roles are essential when determining the safety and viability of building projects. These roles are also listed on the "shortage occupation" list. Engineering Geologists conduct assessments of the geological context to assess the risks associated with the planned construction. Similarly, Hydrogeologists will examine and plan to protect underground water sources. Geophysicists will provide information on seismic activity and are often employed by the oil and gas sector.
Average salary: Varies by role.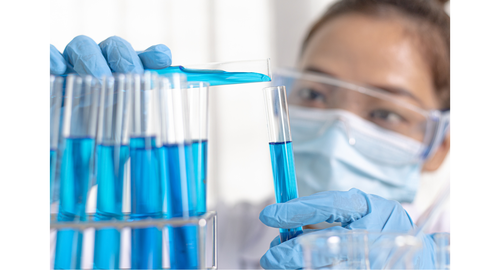 Business Studies - Careers for aspiring entrepreneurs
Business roles can seem a bit mysterious if you haven't had experience in that area before. So, there is a whole world of jobs that your students may never have considered. Business-minded professionals are the underpinning of almost every company.
Consultant:
Consultants can work in a variety of areas – using their knowledge and expertise to provide advice to other businesses. Any of your students who are good at problem solving and can explain things clearly could have a bright future as a consultant. Uptree's partner companies IBM, KPMG, and PwC all offer consulting services as part of their business.
Average salary: Varies by area of expertise.
Recruiter:
Recruitment professionals are hired to help businesses find the right person for the job. Working with employers to find, contact, and connect potential new employees could be a perfect role for students who are good at getting to know people and like to do online research. Average salary: £16,000 - £40,000.
Construction Manager:
Managing construction projects is a complex and rewarding role. Supervising a project to ensure that it is completed safely and within budget could be an ideal challenge for students with strong leadership skills. Construction managers collaborate with people who have a wide variety of skills (e.g. architects, engineers, builders, and surveyors) to complete the project.
Average salary: £27,000 – £65,000.
English - Careers for students with excellent communication skills
Understanding language and being able to communicate effectively is a core employability skill. A strong ability to listen and explain ideas can take your students far in their careers.
Marketing Manager:
Marketing and advertising are essential within so many businesses. Students with an ability to communicate their ideas effectively to a variety of audiences are going to thrive in marketing. The work done in marketing and advertising is broad, with a wide variety of areas where your students could specialise. Social media marketing may be an ideal specialist for students with their finger on the online pulse.
Average salary: £27,000 – £65,000
User Researcher:
User Researchers work to make services, websites, and software meet the needs of the people who use it. They do this by collecting data, analysing it, and testing new ideas. Often User Researchers will gather data by interviewing users of the product they are researching.
Average salary: £24,000 –£40,000.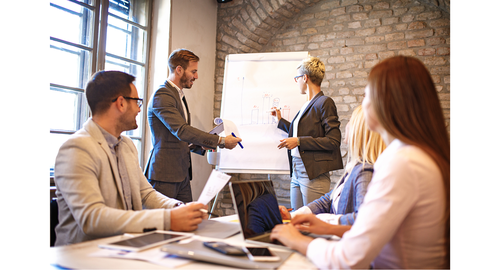 Computing - Careers for tech-savvy students
The IT and Tech industry is experiencing rapid growth. In 2021, Indeed reported that 13% of all roles listed on their platform were in tech – which was 42% higher than pre-pandemic. Careers in IT and Tech roles can also be a brilliant way to enter a variety of other industries, as a vast majority of other jobs are supported by tech.
Cybersecurity:
Never have so many people worked online and, therefore, cybersecurity has never been so important. Protecting a company's data from being accessed illegally, cybersecurity professionals and IT security co-ordinators play a vital role in enabling business to function. Cyber Intelligence Officers also work to protect governments and the public from cybercrime. For example, GCHQ (another of our partner companies) is the UK government's intelligence and security organisation who are responsible for cybersecurity. Ethical hackers also work in cybersecurity to expose potential vulnerabilities in IT systems so they can be dealt with.
Average salary: £25,000 – £60,000
Data Scientist:
Combining computer and maths skills, Data Scientists work with large amounts of data to obtain understandings that can inform decision-making. Data Scientists use coding and statistical software to examine data to help solve business problems. Database management, AI development, and machine learning can all be part of a Data Scientist's work. In a growing industry, this could be a great job for students with strong attention to detail and an ability to interpret information.
Average salary: £30,000 – £70,000
Exploring possible careers with your students
There's a whole world of potential careers available to your students – many of which they might not know about and more of which might not exist yet.
If your students are struggling to work out what to do in their careers, encourage them to think about the skills they like using, why they enjoy their favourite subjects, and what they want to prioritise in their career. These can be useful starting points for your students to explore their options. Exploring what your students don't like can be just as helpful! Ruling out options can be a great place to begin if your students feel overwhelmed.
Uptree's services can also be a brilliant way for students to explore careers they might not have considered.
Our online learning courses offer lessons on several industries. These lessons are designed to offer insight into the kinds of roles that your students could enter in future.
Uptree's work experience days are another fantastic way for your students to explore their career options. Attending an event with professionals can provide students with an insider perspective that can help inform their future career choices.
If you would like us to give your students an overview of the ways Uptree can help your students consider new career paths, you can book an introductory assembly.
Note: *Salary data obtained from the National Careers Service, Prospects, and All About Careers.